Hearing Aids Superior, WI
Experts You Can Trust
Hearing Wellness Center
1707 N 8th St, Suite 1
Superior, WI 54880
715-718-3355
Fax: 218-724-1096
Office Hours:
Mon-Fri: 9am – 4:30pm
Closed 12pm – 1pm daily for a "Wellness Hour"
---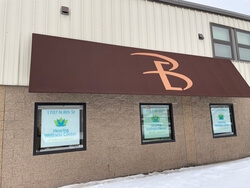 Discover what we've accomplished for so many others in Superior, WI who were experiencing hearing loss. We can help you, too.
Why wait? You don't have to live with hearing loss.
Adults should have their hearing evaluated every one to three years depending on what their
hearing tests
reveal. The more significant your
hearing loss
, the more frequently you should be tested to make sure you don't need
hearing aids
. At our Superior, WI location we're equipped to do a full hearing evaluation including hearing tests for the inner, outer, and middle ear. Please fill out our form for more information.